Losing your hair is one of those things that many men fear about getting older. And while for most men hair loss isn't anything to be worried about, a thinning hairline or balding crown can impact your confidence and how you feel.
The gradual, genetic hair loss that many men experience as they get older is called male pattern baldness or androgenic alopecia. It's so common that by the age of 50 half of all men will experience some hair loss.
So, if you're dealing with hair loss from male pattern baldness, we're here to help you feel informed and in control. Read on to learn about the symptoms, causes and effective treatments.
Male Pattern Baldness Symptoms
What is considered a normal amount of hair loss per day for males? The average scalp is covered with 100,000 hair follicles. While most people lose between 50-100 hairs a day, a consistent loss of 150 hairs or more a day is considered significant hair loss.
As well as noticing a change in your hairline or hair density, there are some other clues that may suggest more hair loss than usual:
Finding hair on your pillow
More strands in your brush or comb than usual
More hair in the drain
Sunburn on thinning spots on your scalp
While age is a factor in hair loss, don't be alarmed if you're still young when you notice symptoms like thinning at the crown. Male pattern baldness can start as early as your teens or early twenties.
WHAT CAUSES HAIR LOSS IN MEN?
Male pattern baldness or male pattern hair loss is the common name for a condition called androgenic alopecia, and it is by far the most common cause of hair loss in men. In fact, male pattern baldness is the cause of 95% of all male hair loss.
A combination of hereditary hair loss factors, hormone activity, and age result in the shortening of the hair growth cycle and gradual shrinking of hair follicles. This means that each growth cycle produces a shorter, finer, much-less-visible hair. In time, some follicles become incapable of producing visible hair at all.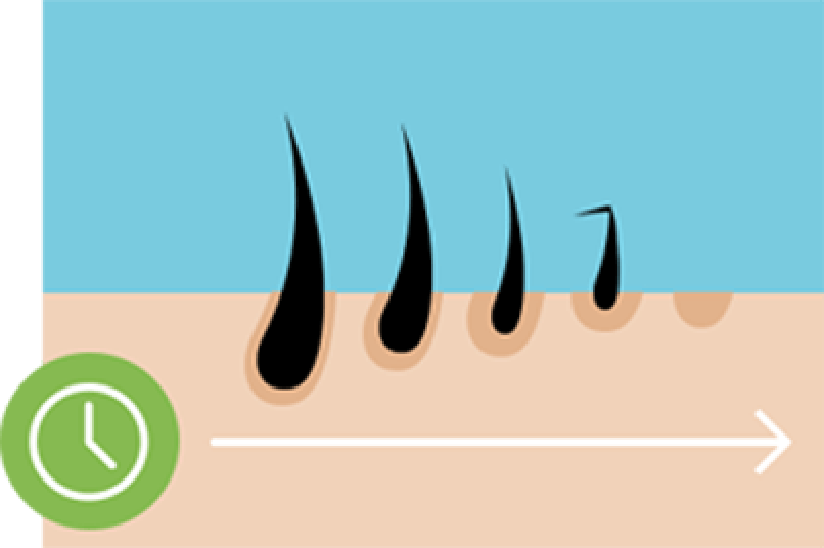 FACTORS AFFECTING MALE PATTERN BALDNESS:
FAMILY HISTORY:
Hereditary hair loss can come from either your mother's or father's side of the family, so looking to the generations above you may give you a clue into your family's hair loss trends.
HORMONAL HAIR LOSS IN MEN:
The male hormone testosterone and one of its byproducts DHT are known to have an impact on the hair follicles. Fluctuations in these androgens (male hormones) over time may be a factor in male pattern hair loss.